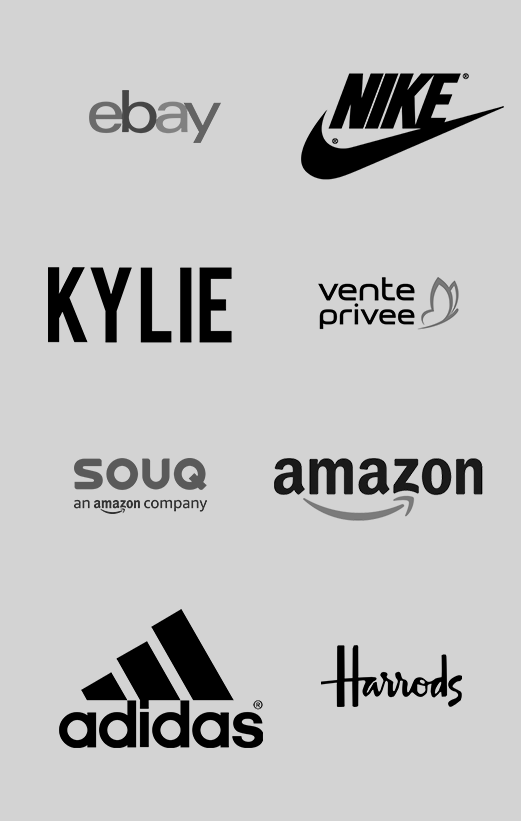 Sound too good
to be true?
This global shopping enabler gives you access to 25 addresses worldwide to use as your own! Your chosen international retailers can now send your parcel to the nearest Aramex address found on your Aramex Global Shopper App. We know who you are and where your South African address is, based on a unique code that is added to your 25 shipping addresses. Therefore, when your parcel is delivered to our hub by your retailer, we know exactly where to send it!
Get Started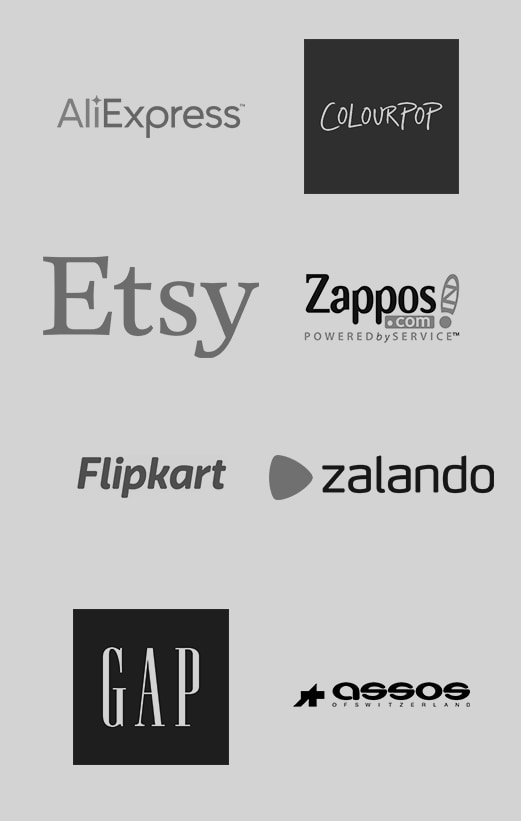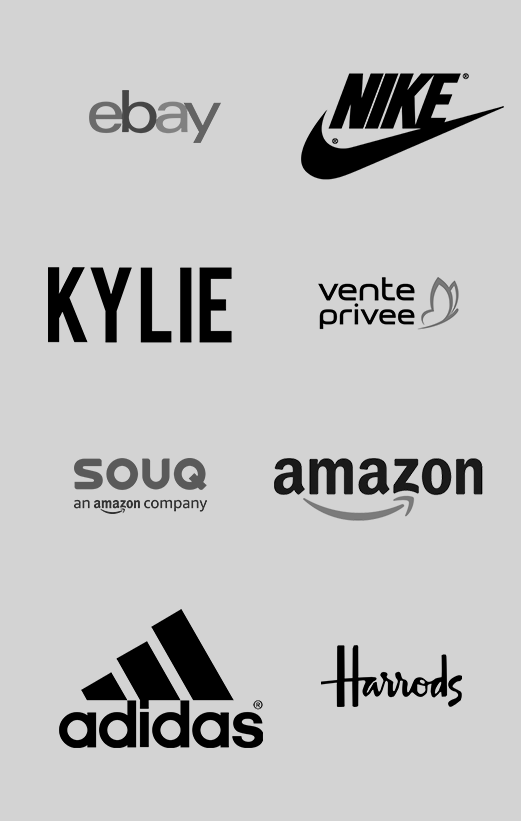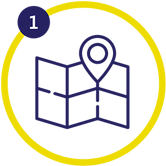 Get your address
Sign up for an Aramex Global Shopper account to access your 25 shipping addresses located around the world.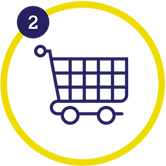 Go Shopping
Enjoy global online shopping without any delivery restrictions. Simply refer to one of your 25 shipping addresses to use as the forwarding address at checkout when shopping online internationally.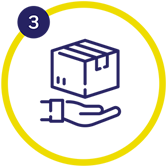 Sit Back and Relax
We will deliver your parcel to South Africa, handle customs, notify you of the costs, and prepare your package for delivery to your door.
AGS makes global online
shopping & shipping
so easy
Watch our quick video to learn about
how AGS works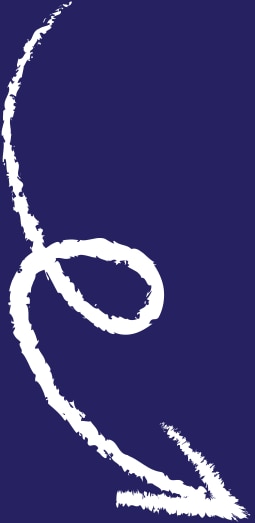 We do all the work...

so you dont have to.
Shipping goods internationally means everything needs to go through Customs. We have systems in place to make the process of customs clearing simple and easy for you. In fact, the only thing you need to do is upload the commercial invoice from the retailer to your shipment on your AGS profile, and then you can relax while we handle the rest!
Learn More
Your shipment can take up to 6 working days to be delivered to your door, however this excludes time undergoing customs clearance.
Some commodities may attract customs, duties, and taxes relevant to the

commodity type

and

value

as stipulated by

SARS

Aramex has systems in place that will clear the shipment for you and pay these customs and duties fees to speed up the process

You will receive notification of these fees with your shipping charges to make your payment process simple and easy
Random stops by

SARS

can occur that could delay your shipment from being released

Some commodities are prohibited by laws in the country of origin or destination and will be stopped by

SARS

. Click

here

to see list of unacceptable materials
Your National ID Number can be used for your first 3 shipments in a single calendar year.

If you have imported goods more than 3 times in a calendar year and are not a registered importer, you could be subject to a penalty as stipulated by SARS.

To prevent this, and make sure that nothing gets in the way of a speedy customs clearance process, we encourage you to register with SARS (for free) as soon as possible!

Application forms are available on the SARS website or from any customs office

Once you have registered, edit your AGS profile by following these steps:

Login on the app or website

Click "My Profile"

Click "Edit My Profile"

Change "ID Type" to "Importer Code"

Insert your importers code in the open field below

Click "Save"

For more information about getting an importers code click

here
After you have received confirmation from Aramex that we have received your parcel at our origin hub, we ask that you please attach your Commercial Invoice to your shipment.

You will find this upload function when you follow these steps:

Login

Click "My Packages"

Click on your shipment number

Scroll to the bottom of the page and you will see an upload function

Search for your invoice in your files and then upload

For more information click here and go to Page 3
Don't just take our word for it...
I am a Flex customer. I have always found the staff at Aramex Global Shopper to be courteous and helpful, no matter what the situation. They have twice stepped in and assisted me in claiming under Aramex Protect for problems beyond their control, and the process was smooth and easy. I highly recommend their Flex service to anyone that asks!
Denise Knight, Western Cape
Aramex have seemingly cornered the market for individuals to purchase goods (online) globally and have them delivered to your door efficiently and quickly. A very clever and useful service.
Robert Swanson, Durban
The staff at Aramex Global Shipper are knowledgeable, courteous, and friendly. They truly care about every shipment as they do their own, and the delivery guys are always friendly. Unlike most of the companies in our area, they also offer daily updates via email or text to reassure you that your shipments are on the way. I highly recommend Aramex to bring in your local and international shipments.
Aslam Moolla, Morningside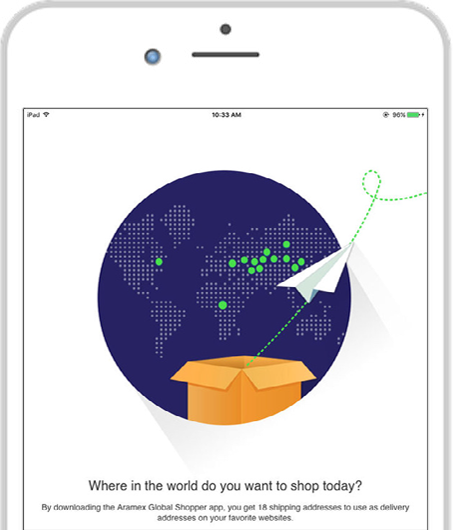 Stay Informed
We realise that you will be peering out the window daily and jumping everytime the door bells rings waiting in anticipation of your package... so to ease your suffering you can track your goods every step of the way. We will send you notifications at each critical stage of the process and you are welcome to visit our website or download our app to check up on your goods at any time!
Payments made easy
When it comes time to pay for the shipping and customs charges, we make it as simple and easy for you as possible. If you want to calculate approximate shipping charges for delivery of your shipment from our international hub to your door, you can use our handy Rate Calculator on the website! When payment is due on your shipment, we will notify you, to which you can make payment online for your convenience.




Pick your Package
AGS Basic
R150.00 Lifetime membership

25 shipping addresses worldwide

AGS Protect (Free cover up to $100.00)

World class customer service
Sign Up
or
AGS FLEX
R1500 annual subscription

25 shipping addresses worldwide

Free AGS Protect

Actual weight (never get charged volumetric)

World class customer service

100 grams Weight Break NEW! (pay only per 100 grams)

Smart Saver

30% OFF Return Service

20% OFF Heavy Weights (over 3 KG)
Learn More
Get Flex
Trusted Worldwide.
With over 25 years experience in international door-to-door courier and logistics services, the Global Shopper programme is managed and owned by Aramex - one of the world's most highly rated distribution and collection networks. So when we say you can sit back, relax and trust us with your packages, we mean it. We've been successfully delivering packages worldwide with a 99% delivery rate!